This is a sponsored post written by me on behalf of Kraft Peanut Butter. All opinions are 100% mine.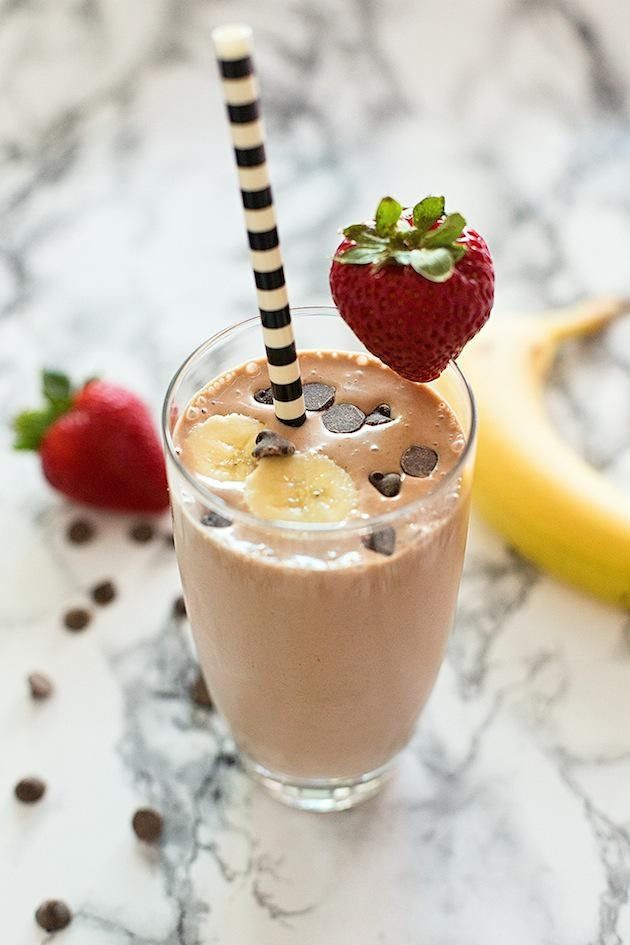 Hey, all you peanut butter fans! Did you know that Kraft came out with an all-natural line, with four different flavours – Smooth, Crunchy, Honey, and Sea Salt?  Well, if you didn't, now you do, and they are a must-try because they taste so good!
I've tried to cut out a lot of sugar from my diet, so when I discovered Kraft's new, all-natural flavour, I thought it would be a great idea to add it to my daily diet! And, of course, I had to add it in my breakfast smoothie!
The best part is the new formulas are sweetened with only one simple ingredient – honey or sea salt or are not sweetened at all (natural flavour). How great is that, right?!
I wanted to add their healthy PB in my diet, as I don't eat enough protein these days, so why not add it to my start of my day? I'm always on the run, and takeout's or drive-thrus are not a solution to eat and go! Not only will I break the bank, but my waistline will not be my favorite part of my body anymore! So, I found a healthy and oh-so-yummy breakfast shake to take with me on the go! I mean, why not start the day off with a healthy balanced meal, right?
Since I love this recipe so much, I wanted to share it with you all so you can take it on the go too! I mean, why not share a delicious protein shake with all my faves, right?! 
Plus, when it includes chocolate and peanut butter for breakfast…You know you won't be saying no to that!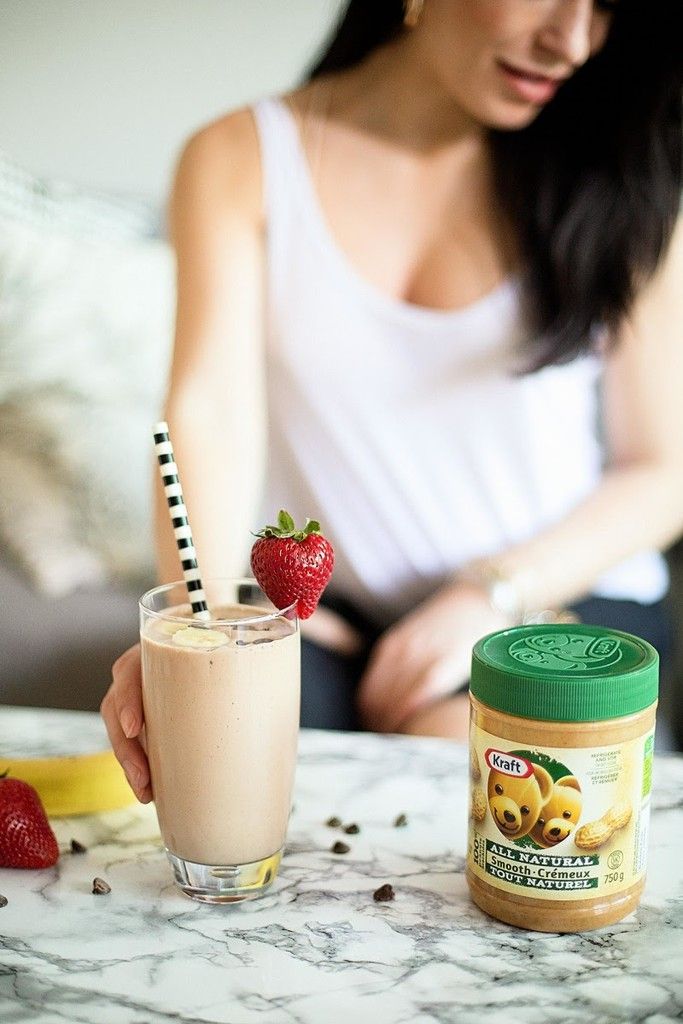 Here's my Healthy Chocolate Peanut Butter Smoothie recipe:
Ingredients
·  4-5 ice cubes
·  2 large overripe bananas, peeled, sliced
·  1 cup original almond milk (or more to thin as desired)
·  1/4 cup All Natural Smooth Peanut Butter
·  2 Tbsp unsweetened cocoa powder
·  1/2 tsp vanilla extract
Prep Time: 5 minutes | Yield: 2 servings
You know you can't go wrong with these three main ingredients, peanut butter, banana, and chocolate!
TIP!
1.       Make sure to use ripened bananas because that's where the sweetness comes from. For extra sweetness, try adding honey or stevia.
2.      Freeze your ripe bananas so they are always ready to be used
For additional yummy recipes that include the All-Natural Kraft Peanut Butter click here! http://www.kraftcanada.com/brands/kraft-peanut-butter/kraft-all-natural-peanut-butter